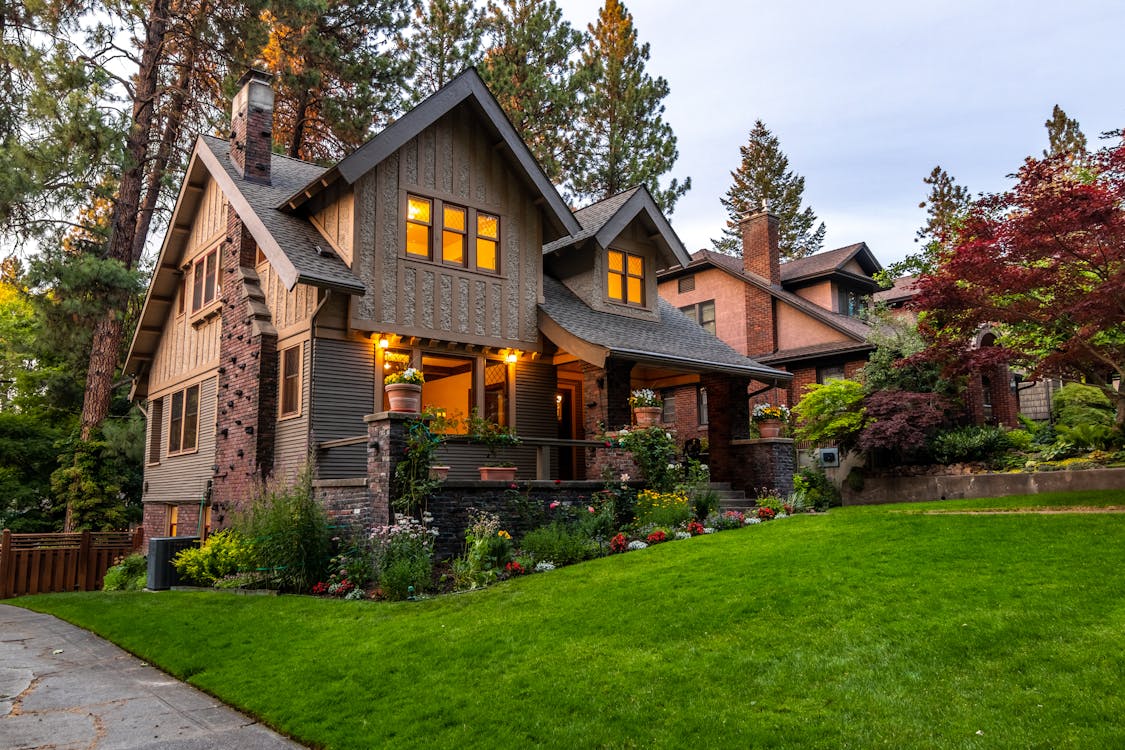 ---
Market Prediction: Will Mortgage Rates Drop in 2023?
During the pandemic, the average rate for a 30-year mortgage was 2.68%. Today, it's sitting at around 6.3%. These rising interest rates and sky-high housing prices have left many investors and potential buyers worrying about affordability. The critical question is: will mortgage rates drop in 2023?
Unfortunately, the answer isn't very straightforward, and it very much depends on who you ask.
Will Interest Rates Rise Again? 
Mortgage rates have soared in 2022 due to multiple interest rate hikes, with the Federal Reserve raising it four times by as much as 100 basis points. Most likely, rates will be extended one more time before the year ends, which sets the stage for a shaky new year.
In August, the consumer price index (CPI) report didn't show a price increase from July. This was surprising to economists as it meant that the impact of inflation was easing sooner than expected. However, the Chair of the Federal Reserve, Jermon Powell, had another perspective: 
"While the lower inflation readings for July are welcome, a single month's improvement falls far short of what the Committee needs to see before we are confident that inflation is slowing down."
Are Mortgage Rates Going to Drop in 2023?
With interest rates still rising, mortgage affordability is a hot topic, having dropped over 29% this year. This means countless buyers were pushed out of the market this year due to high prices and high interest. However, even a tiny drop in mortgage rates could improve affordability. This is due to how much one percentage point changes the cost of a 30-year mortgage.
If you ask Fannie Mae what mortgage rates will do in 2023, the outlook is positive. Fannie Mae predicts that in the coming year, the cost of a 30-year mortgage will drop from its current position of 6.3% to an average of 4.5%. That's nowhere near the pandemic rates, but it's an improvement nonetheless. 
However, some parties disagree that mortgage rates will fall in 2023. An economist at Freddie Mac said quite the opposite, with Lien Kiefer stating mortgage rates aren't likely to fall until very late next year, if not until 2024. On the contrary, Kiefer believes the Federal Reserve will continue to raise rates throughout 2023.
What Are Experts Expecting in 2023? 
Here's what other housing market experts are thinking:
Keith Gumbinger

, vice president of the mortgage website HSH.com, thinks the mortgage rate will peak early in the year and flatten out later. He believes a 30-year mortgage will run about 6.5% to 7.5% while five-year ARMs will continue to hover above short-term lending rates. 

Rick Sharga

, executive vice president of market intelligence at ATTOM, feels that the Fed will back off of rate increases and mortgage rates will fall, but much more slowly than they went up. He thinks the best case is for a 30-year mortgage to hit 5.5% to 6% at next year's end.

Jeff Tucker

, the senior economist at Zillow, concurs with the above opinions. He feels that if the Fed loosens its monetary policy, the rates will drop to around 6.5% to 7.5% next year.

The Mortgage Bankers Association (MBA)

 thinks that the end of this quarter will average 5.5% and the end of 2023 will average 5.4%. They also suggest high mortgage rate volatility in the coming months. 

Lawrence Yun

, the chief economist at the National Association of Realtors (NAR), suggests a "new normal" in mortgage rates will sit at around 7% for a 30-year mortgage. He indicated that five-year ARMs would have a slightly better rate of about 6%.
While these may not be the numbers investors wish to hear, it does show a consensus that mortgage rates won't drop in 2023. Instead, they will likely rise slightly and average just above this year's rates. Still, economists think that the long-term outlook is positive.
Will 2023 Be a Good Time to Buy a Home?
Rising mortgage rates will continue to stifle affordability, so many potential buyers will have to back out of the market. However, this could be good news for investors who can leverage other vehicles, including cash, to get into a new property.
While mortgage rates will likely keep climbing or hold steady, the housing market is expected to correct, with many expecting prices to fall by as much as 20% next year. If you can buy a home without utilizing a mortgage or other loan affected by market rates, you could be in a prime position to buy. 
Will 2023 Be a Good Time to Sell a Home?
If you have a property you're considering selling, 2023 could be a letdown compared to the three-year run the housing market has just seen. Prices hit an all-time high early this year, and the market is already starting to correct, with prices leveling off in most markets. So, if you intend to sell a home in the next year, you'll want to do it sooner rather than later. 
Your selling strategy will mean more than lowering your price. Due to the lack of affordability, anyone selling a home should plan to take the time to stage it, market it, and patiently wait for the right buyer to come along. You should also invest in upgrades, as the buyers who stay in the market will want to avoid paying top dollar for a home that needs considerable work. 
In short, if you have the time to wait, you don't have to list a property with a significant price drop. However, you should expect to see a lower sales price in 2023 than you would have in 2022. 
What's Next?
If you're an investor, staying on top of the housing market's performance is a must-do to ensure that you can invest at the right time and in the right places. If you're interested in learning more about the market and what's to come for 2023, check out the ProspectNow blog.