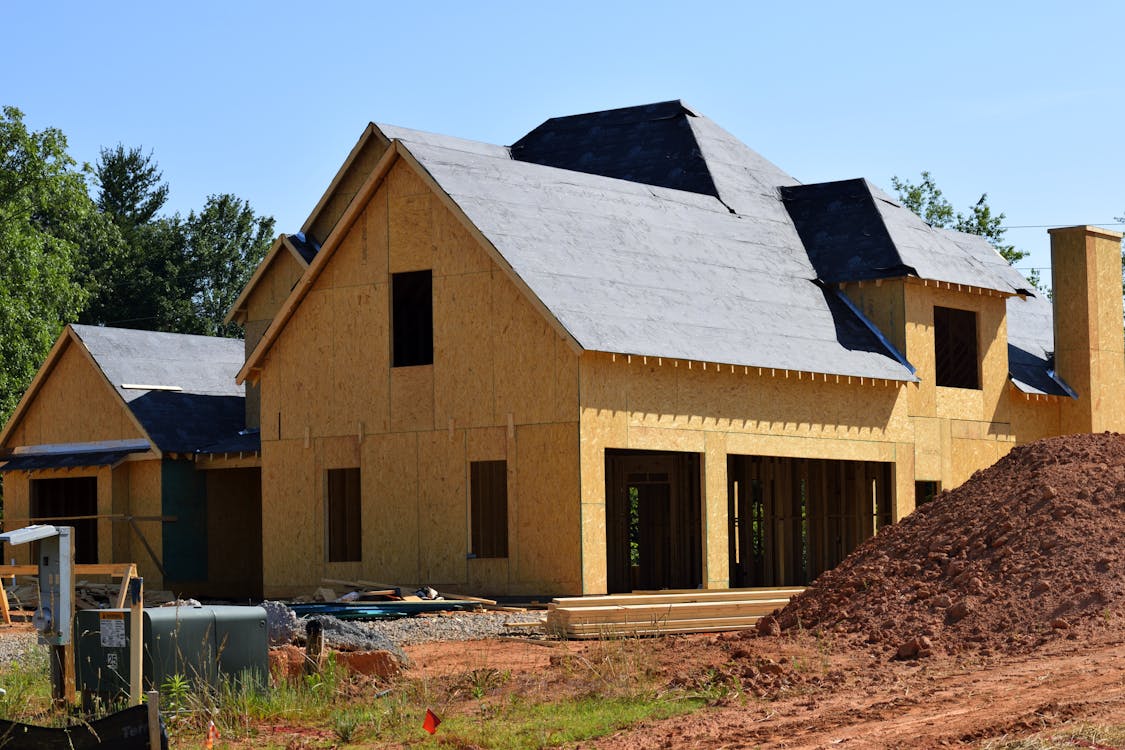 Will Fewer New Construction Homes Impact the Market?
Low mortgage rates during the pandemic sent the housing market on an unprecedented run. Now, with buying power and mortgage affordability plummeting, the demand for homes is falling. However, prices remain elevated and complex factors on both sides of the equation could lead to a different outcome than many soon-to-be-homeowners desire. With fewer new construction homes set to hit the market, here's what we can expect in the year ahead. 
Why Are We Seeing Fewer New Construction Homes?
For the first time in over a decade, single-family housing starts are about to fall behind. Since January, when the seasonally adjusted annual pace stood at around 1.16 million properties, we're now looking at a pace closer to 855,000. Indeed, this drop in new construction correlates with the average 30-year mortgage rate springing from its 4% low in January to its 20-year high of 7% in October. 
The demand side of the housing market equation is relatively simple: Interest rates rise, and would-be buyers' purchasing power goes down. For example, a $600k 30-year mortgage at today's rates would have a monthly payment of $4,206 compared to just $2,889 at January's rates. Interest rates are expected to climb again in 2023, which will likely correlate with yet another pullback in single-family housing starts.
In total, single-family housing starts may drop up to 11% by year-end and twice that in 2023, according to experts like Carl Reichardt from BTIG. Industry forecasts like the one from Fitch Ratings have a slightly less pessimistic prediction, pointing to declines of 10% this year and 13% the next. So while it's impossible to know how far things will drop, we're already on track to see a significant decline. 
How Will Fewer New Construction Homes Impact the Market?
Acknowledging that single-family housing starts are on their way down (and likely to continue on that track in the coming year) has a few implications for the housing market. First and foremost, while slowed construction will contribute to the ongoing housing shortage, the low supply won't be a factor in sustaining the elevated home prices. 
By raising mortgage rates, the Federal Reserve put a correction in motion by substantially reducing affordability and buyer demand. In other words, while the supply decreases, demand drops right along with it. Additionally, while the market has faced a housing shortage since 2008, single-family housing starts and completions reached their fastest pace in a decade mid-pandemic, putting a small dent in the housing gap. So, is this slow-down bringing us back to a balance point?
To fully understand the impact of underbuilding trends, keeping an eye on rental and homeowner vacancy rates is essential. As housing starts decline, vacancy rates typically dwindle as families fill up all available properties. Low vacancy rates also contribute to higher rental and home prices. However, recent numbers suggest we are gradually reentering a favorable market for buyers. 
Q3 numbers show a slight increase in vacancy rates since Q2, with homeowner vacancy increasing from 0.8% to 0.9% and rental vacancy increasing from 5.6% to 6.0%, respectively. These vacancy rates are still at a historical low, but it does point to the housing market finding its balance again. 
Slightly inflated vacancy rates echo the other trendlines showing that demand is down due to reduced affordability for renters and buyers. This is precisely why single-family housing starts are declining and builder sentiment has dropped to its lowest level since April 2020. With that said, corrections are a normal part of the housing market cycle, so how do experts anticipate these trends to impact buying behavior? 
Are People Going To Wait To Buy?
In the coming year, experts predict housing prices could drop as much as 30%, which is excellent news for buyers able to purchase in cash. However, the housing market is expected to see a slow year due to sustained high mortgage rates. Many experts have suggested that the rates will hover around their current high of 7.5%. Other experts predict rates will rise once or twice more to reach 9%. A few believe they will fall slightly by the end of next year, but most agree that rates will return to a reasonable range of 4% to 5% in 2024.
When mortgage rates begin to fall, it's expected that housing demand — and the number of new construction homes — will start to rise, but not at the rates we saw during the pandemic. In the meantime, prospective home buyers are currently looking at inflated prices in tandem with high mortgage rates. Yet, even though demand is falling, the supply of affordable homes is tighter than ever. This is due to record-high prices and the fact that new construction homes under $300k fell to just 9% this year compared to 42% in 2019. 
For all these reasons, people will likely wait to buy until home prices finish the major correction everyone is anticipating in the next few months. Once that occurs, enthusiastic buyers may start looking for lower-cost ways to enter the housing market, such as seeking out fixer-uppers, foreclosures, and other properties where they can get in for below-market value.
About ProspectNow
The housing market may look bleak if you just read the headlines, but many opportunities exist for investors who can leverage cash and take advantage of the price correction to come. Additionally, investors with other forms of leverage can get into the market and still make wise moves if they look in unconventional places outside the MLS, including pre-foreclosures and distressed homes.
Due to the cost-of-living surge and reduced home values, many homeowners (especially those who bought at the end of the pandemic) will seek a way out of their mortgages, allowing investors to step in. Likewise, landlords with multiple properties might desire to sell off some of them to stay ahead of reduced sale prices and uncertain rental rates. However, unless you have the right tool, it can take a lot of legwork for any investor interested in finding these opportunities. 
ProspectNow is the first predictive modeling and marketing platform that provides real estate sales, brokerage, and lending professionals with robust systems and machine-learning tools for extracting value from data. Contact us today for more information about how ProspectNow can help you find worthy investments in 2023.